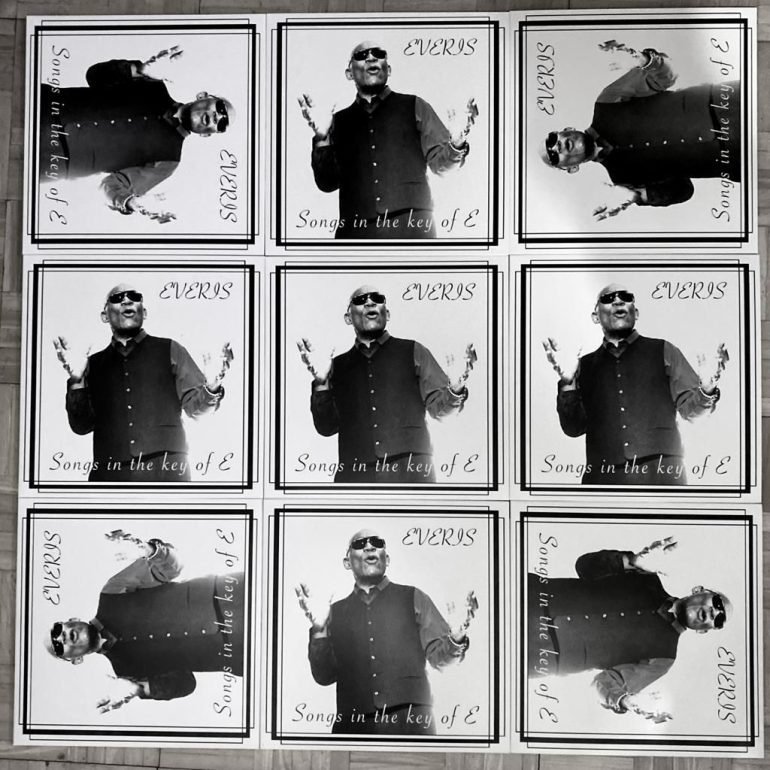 Everis has returned this Christmas with yet another Sell Out vinyl that will make your collection the envy of the Soul Music World!
This new offering by the soul legend Everis entitled, Everis – "Songs in The Key of E". This limited-edition vinyl album is scheduled for a Christmas 2023 release and features some enormous brand-new tracks. This album comprises of two magnificent award-winning singers, two international rappers, from the US & UK, plus one of the UK's Biggest Sound System Dance MC's performing on it.
This solid Holiday vinyl smash, see's Everis deliver exciting vocal performances, with a real feel-good factor, over these tough rehashed and fresh sounding beats that are bound to make you wanna get up and dance, there are 8 solid tracks in all.
Grammy Award winning US singing sensation, Shirley Jones of The Jones Girls, best known for her numerous No:1 hits both here and in the US, has finally jumped on a record with Everis. She last worked with him on her smash solo album entitled "Shirley" many moons ago, and of late as part of the "Soul Syndicate" crew that remixed her 'Soul Steppin' track. Now they have come together on a monster track entitled "This I Know – Filly B Mix (featuring Cam Jones)" which is an absolute club banger for sure, an instant underground hit!
The rest of side A called "This Side" has even more really banging tracks, a Club / House Party smasher entitled, "Come Home Tonight" and the coolest sexiest Neo Soul Vibe titled, "Just Say the Word" with Everis giving a spine-tingling vocal performance that would leave the toughest of you feeling weak.
The album also features Everis's last UK Soul Charts No.1 Christmas hit "What U Doing 2 Me" which totally sold out in just one day, and had Everis's name and music heard / played everywhere in the UK, and also earned him yet another award. The album is littered with great music from Mr Smooth from start to finish, with Fresh Cuts too, just take a look.
https://firstexperiencerecords.us15.list-manage.com/track/click?u=c885bec6f39036791504f7714&id=794b58d05e&e=faf9b28a53